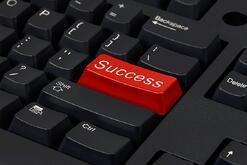 Which statement is more compelling?
"Responsible for advertising" or
"Reduced advertising expense 20% using customer data analysis while improving sales by 5%."
Although both statements may have a place on your resume, using specific examples on your resume to provide concrete proof of how you've contributed to the success of past employers is critical.
Your resume is not a laundry list of all the stuff you have done. It needs to show how well you fit with what the hiring company is looking for. Once you are clear about what skills and accomplishments are needed in the position for which you are applying, determine where and how your achievements match up. Highlight the skills and results that best demonstrate your track record of delivering the kinds of things they expect.
Think about your experience this way:
What is this company looking for from this position? What situations/problems or goals have you worked on in the past that are similar?

What action did you personally take to improve or ameliorate the issue(s)?

How did your action(s) positively affect the company? Were there savings, improvements or increased profits?
Once you have a few examples of how your efforts made a difference in the past, pepper your resume with specific achievements that show how you made a difference. You can also include results from volunteer positions if they demonstrate your ability in ways that match up to this employer's needs. Of course you shouldn't fabricate, but do think about ways you can measure your contributions. Use numbers or descriptive language when you can.
Here are some examples you might consider:
Corrected an internal problem

Improved a service or a product

Improved the appearance or usability of an item

Increased membership or attendance

Increased business

Reduced errors

Innovated new ways to get information, get things done

Avoided a problem

Saved money or time

Increased awareness of the company, a service or a product

Created, met or improved standards

Devised or streamlined a system

Increased customer satisfaction.
Think about it. A company wants to reduce its hiring risk. If you are a candidate who provides proof of your skills by using concrete, targeted examples (like mini case studies), you can increase the likelihood that you will get noticed - and hired.